Discover Entire Niches Like Never Before,
Become the Authority, Expert & Competitor...
In Just Two Simple Steps
 See what Others are Saying
If you thought you had the best Keyword tool in your tool chest - then think again! NichePedia will give you Real Results, with usefull in-depth information about the topic you are researching.
If you want to become an Authority in your Niche when writting content, then this is the tool which will give you that information.
NichePedia is totally different than any other keyword tool I have ever used and it's enabled me to discover some previously hidden keywords that are now bringing in Results for my clients.

Geoff Lord
Webmaster and Internet Marketing Manager,
UK, habazar.com
Increasing Your Method for a TOP 10 Google
Ranking is Easier Then You Think.
Introducing NichePedia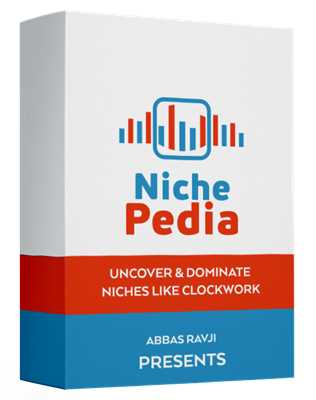 Become an Authority & RANK in Google
Google wants to show Authority content that covers and fulfils a searchers need. It's not about how many times you use a given keyword in your content. Those days are over and could get you penalized.
Google is much more intelligent...
They understand the Relationship between words, terms and a given meaning.
When wanting to Rank content for your Targeted Keyword, it's important to Optimize for your Keyword Theme and not just the keyword itself.
NichePedia Reveals the Keyword Theme for ANY Keyword in ANY Niche
If you want to RANK in Google then you need to use terms given by NichePedia


By reading these terms it should be clear that they are associated with one another, and you would expect Any informative article written about Acne to actually include such terms.
So if you wanted to target the keyword Acne, you would need to be sure to include many of these words.
Creating Content Optimized For Your
Keyword Theme is Vital
"Gone are the days when you could rank for a particular term
by stuffing keywords into your webpage"
Let us give you another example...